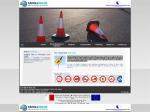 B. Grima & Sons Ltd, have become one of the leading companies that imports and supply traffic signs, street furniture such as litter bins, benches etc, thermoplastic paint, and road safety equipment to local councils, & road building contractors in Malta.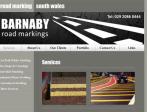 Barnaby Road Markings primarily offer a wide range of road marking and white lining services to the private,public, health and education sectors. Principal engineer, Carl Barnaby has over 20-years experience in this specialist field and is supported by a friendly and efficient team both onsite...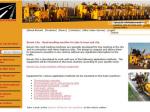 Borum is committed to developing robust and reliable road marking equipment that offer smooth, cost-efficient operations. Every component is made from durable materials to ensure long life and an absolute minimum of maintenance and repair work.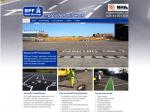 BPF Road Marking was established in 1978 and has continued to flourish and grow ever since, building on its commitment to quality and expertise to become one of the leading road marking companies in Northern Ireland.