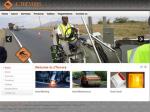 J. Trevors Logistics Limited is a medium size construction company incorporated in Kenya in 2005. Mission: To be the leading road contractor in Kenya and supplier of road construction materials.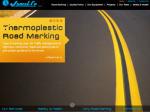 Jamalco Co. LLC is a Construction company that has been in the UAE Market for the past 8 years and has earned a name and reputation of being one of the most efficient and productive companies.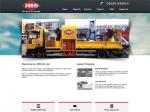 JHB UK Ltd are THE experts in providing line marking and decorative surfacing solutions to clients NATIONWIDE. We are a professionally run and enthusiastic road marking company with a passion for high quality service delivered on time and on budget.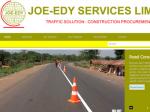 Joe-Edy Services Limited specailizes in all aspects of road markings. We have over five years experience, and highly trained skilled road markers using technically advanced airless machinery. We have recently upgraded our machinery to some of the best airless and ride on equipment available on the w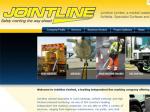 Jointline Limited specialise in road markings, airfield markings and high friction/coloured surfacing. As one of the country's leading independent line marking companies, we are able to offer a variety of services, ranging from highways maintenance, car parks, anti-skid, airfield markings etc.