Intersectional LineMarkers (ILM)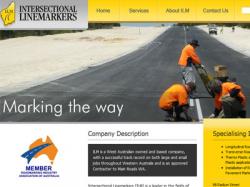 Street: 98 Radium Street
City: Western Australia
Country: Austria
Phone: 08 9451 3122
Fax: 08 9451 3198
ILM is a West Australian owned and based company, with a successful track record on both large and small jobs throughout Western Australia and is an approved Contractor to Main Roads WA.

ILM is a preferred contractor to Main Roads WA who work to improve driving conditions for road users.
Intersectional Linemarkers (ILM) is a leader in the fields of sophisticated road marking systems and offers a wide range of complete solutions to meet the Client's needs.